Yesterday to me was good day for Philippine Basketball as three (3) vibe lifting events happened. These are the appointment of Willie Marcial as the 10th Commissioner of the PBA, the lifting of one player per team restrictions of PBA's commitment to National team and the inaugural of Maharlika Pilipinas Basketball League.
Let's take a look at it 1 by 1;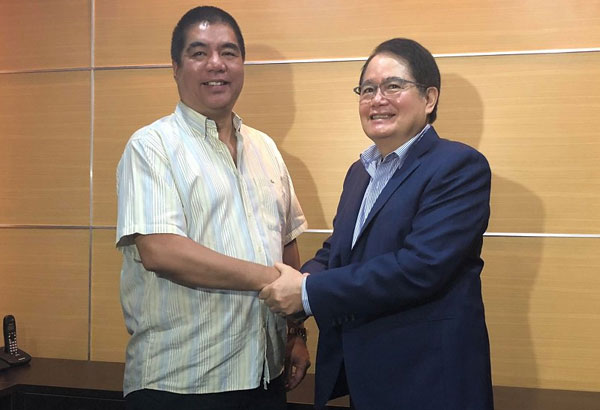 Dubbed by PBA board chairman Ricky Vargas as the "Healing Commissioner", hope are high for erstwhile PBA OIC Willie Marcial as he was formally appointed 10th commissioner of Asia's first professional league. Mr. Marcial's appointment came after a solid support and clamor from fans and PBA officials. Experience in running the league is something Boss Willie is not lacking. He has served quite a few commissioners and has witnessed the league ups and downs in the last several years. After taking over the league leadership as OIC succeeding the departure of then embattled Chito Narvasa, Marcial right away enacted key reforms to league operations such as the formation of a trade screening committee that assess a proposed trade's parity. This aims to avoid and stop for good lopsided deals between teams, protecting or reestablishing the league's balance in terms of team's competitiveness. He also pushed for the strengthening of PBA's connection to the communities by spearheading surprise visits to different villages in Metro Manila. And of course who would not notice the revived action on the hard court. A lot of fans says the "no-harm-no-foul" type of game is back - making the games a lot more exciting anew, but of course too much of anything is harmful, we just have to maintain a limitation on this one. As a fan, these are reforms that make me hopeful that PBA indeed is on its way to recapturing the fan's interest and imagination. Good luck COM. WILLIE!
Are we finally seeing a Gilas iteration with Marcio Lassiter and Junemar Fajardo Japeth Aguilar and Greg Slaugther or perhaps Paul Lee and Jio Jalalon? This by all means is a fan's ultimate day dream when it comes to forming a very potent national squad. And who knows this may become a reality, as the PBA board officially lifted the ruling that mandates each member team to allow only 1 player to be pooled to Gilas. While this may not happen immediately since the preparation for the 2nd window of FIBA WC qualifiers are already underway it still tickles the Gilas fans to look forward the 3rd window and the succeeding major tournaments where we can form the best possible team to wear the tri-color. We really hope this PBA board's resolution would bear fruits for PH basketball.
We had another basketball milestone yesterday as the Maharlika Pilipinas Basketball League already unveiled it's first season. While this league which is lead by Senator Manny Pacquiao and Kenneth Duremdes as league owner and commissioner respectively lacks the star power like PBA, ABL or PBA D-League what fans can look forward here is the pride that their localities are represented. The home and away format would definitely bring fans to troops to game venues to support for their home teams. While this league is often compared to defunct Metropolitan Basketball Association of the early 2000s, I hope that it wont suffer the same feat as the MBA. For sure the MPBL's media partner who covered MBA has learned a lot from the days they were covering MBA.
In summary yesterday's basketball highlights on and off the court are great stuff to be taken away on an "almost weekend but not quite" kind of day.